Back to
Blog
Keeping product returns as low as possible using PIM and PXM
January 10, 2023
6 min read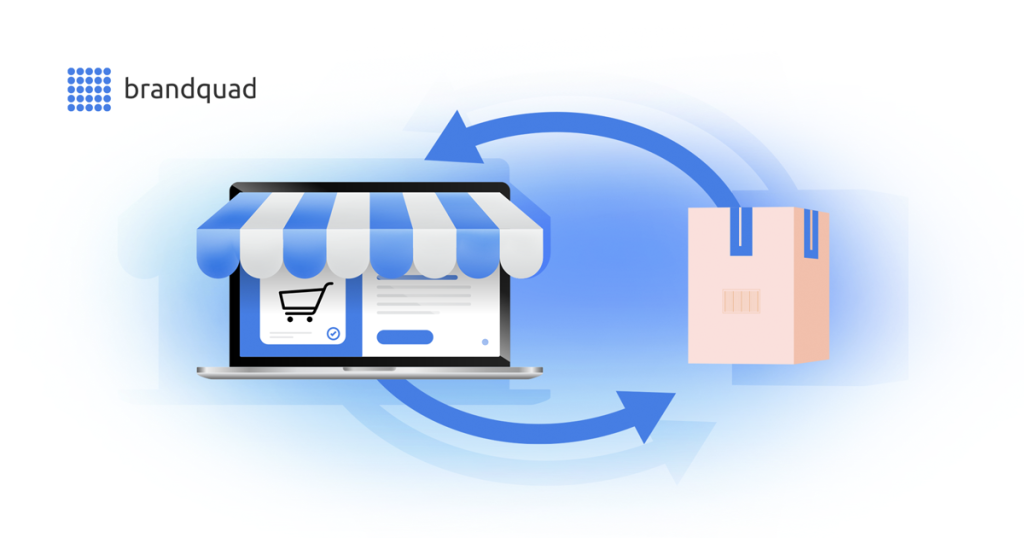 Product returns are something that consistently haunts any retailer's dreams, because they can decrease both revenue and overall customer trust, which makes them disastrous for almost any business.
Unfortunately, product returns are at their peak nowadays. Approximately $600 billion is lost each year due to the increasing product returns, the most notable increases are noted in the digital shopping category. Also in last year's report, a lot of surveyed retailers elaborated on the topic of returns as something that negatively impacts their business on a daily basis.
In fact, on average, a product return costs 15$ to the retailer or to the brand and 54% of shoppers are less likely to buy again if they returned an item because of a bad product description.
A part of that increasing return amount can easily be written off as usual customer behavior, which includes people buying expensive items for one-time usage with a return following shortly after that, people buying a number of products simultaneously to see what size of color fits them while returning the remaining ones, and others. Despite all that, the overwhelming majority of returns – over two-thirds, to be exact – are the outcome of all kinds of mistakes done by brands or retailers.
Those mistakes are often as simple as a product being damaged in the process of manufacturing or shipping, or the delivery of the wrong type of product altogether. Both of those can be easily fixed by replacing the wrong or damaged product with the correct version. But there are also a lot of cases of returns caused by inaccurate or simply bad product description or assets, leaving the ones shopping for it with the wrong idea of what they've purchased.
Is there a way to avoid product returns caused by incorrect product description?
Yes, there is a way, and it's called PIM – Product Information Management and PXM – Product Experience Management solutions. These solutions can help you optimise all of your product information, from images to every little product description detail, providing content consistency and accuracy. Improving those reduces the number of customers returning products due to inaccurate product descriptions.
For 29% of return cases, the reason explained by the buyers is an incomplete product description or a product which doesn't fit the description itself.
Improving information and digital assets with both PIM and PXM is a way for your business to see a noticeable decrease in return frequency.
PIM users are reporting about 40% decrease in overall product returns
The courtesy of some specialised features, including rules of automated enrichment, monitoring of your product completeness and validation. Each of those are working to ensure that your customers are fairly well informed at any time during the purchase journey and even more before the purchase.
We can now talk about each of those features and the way they can reduce the amount of returned products.
Automated enrichment rules
Completing and refreshing product information to the point where it's both accurate and attractive enough for the customers can be quite a difficult task. Especially hard for someone like distributors, fashion companies, and such. Their huge constantly changing product assortment is working against them.
It doesn't matter if you have a thousand or a million products – PIM and PXM's automated features can help you with reducing overall confusion in regards to your products. They can help you and your crew with enriching your product information with consistency and accuracy while also lessening, or possibly even removing monotonous and tedious work that marketers do, giving them more opportunities to focus on creating both accurate and absorbing content.
Automated features are making easier for you to work on your product data in huge amounts, which helps your business with easier creation of product collections and ensuring the grouping of matching products. Also standardising and enriching data with automated business rules can improve both accuracy and quality of your product's information by eliminating human error from the equation while at the same time speeding up the data enhancing process.
Product completeness
While it is true that inaccurate product description is a major problem that causes a lot of product returns, incomplete information also results in additional problems.
Customers are far more likely to return the product after buying it if they can't easily access all the necessary data like videos, images, measurements and such. PIM and PXM are able to prevent that by using specific features that provide the required information about the quality of product enrichment. Those features are also helping with ensuring that all the required product information is up-to-date and correct before being added to your distribution channel. That alone helps a lot with reducing customer confusion by a large margin.
Those features can be particularly powerful tools with which you can create policies for data governance to make sure that your future product imports and enrichments are using HQ information both in text and in other forms and as accurate as possible.
Validation
There's always a chance of product information being incomplete in some way, even after being enriched via automated features and having a complete information provided.
No one is perfect – your marketing team included. Errors are a part of human nature, so both small and big mistakes are almost guaranteed to build up along the enrichment process. Even small mistakes can cause enormous negative effects. If a customer purchases a product they otherwise wouldn't buy, with a return shortly afterwards, it costs companies far more than just the purchase cost – it's also one less customer for the business.
To prevent these there are always a number of validation features in any good PIM or PXM solution. These features are the way of easily verifying both the overall data completeness and each individual part of product data.
Product returns are always a disaster for both retailers and brands – but most of them are quite easy to predict and eliminate.
Using PIM and PXM features like validation, automated enrichment rules and product completeness your team can vastly improve the quality, consistency and accuracy of your product information. This results in overall customer trust increase, as well as reducing product returns by approximately 40%.
Not convinced yet? Book a demo of Brandquad's solutions here and chat with one of our digital shelf specialists.