Back to
Resources
A market-leading pet food brand creates the perfect digital shelf
February 08, 2022
1 min read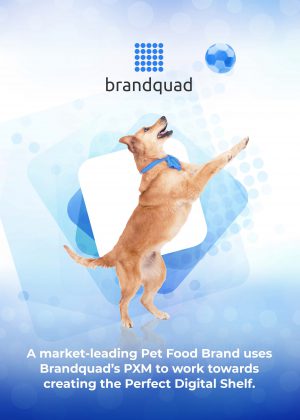 This pet food brand started using digital shelf analytics and saw results in 4 months.
Client: Market-leading pet food brand
Industry: Pet Food
Request Download
About this success story
With the addition of E-commerce Intelligence (ECI), the Brand committed itself to the entire suite of Brandquad modules within the PXM software. By having the entire suite at their disposal, they were able to measure, analyze and improve their products' presence on the digital shelf according to their internal KPIs. Within 4 months, E-commerce Intelligence improved the performance of their product portfolio in every digital channel: marketplaces, e-specialists and e-groceries.