Back to
Resources
Multi-national beauty company gets products to digital market 90% faster
March 21, 2022
1 min read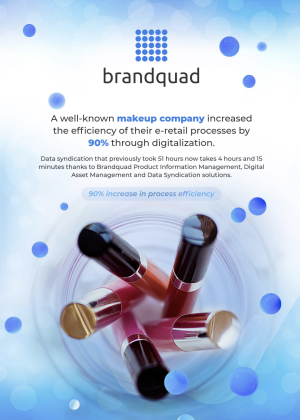 This well-known beauty brand were able to realize revenue quicker by getting their products online faster.
Client: Notable cosmetics brand
Industry: Healthy & Beauty
Request Download
About this success story
Discover how this well known makeup brand transformed how they managed their e-retail channels to get products to market 90% faster.  Leveraging Brandquad's technology solutions and expertise, they were able to increase workflow and technological efficiencies across departments and regions.